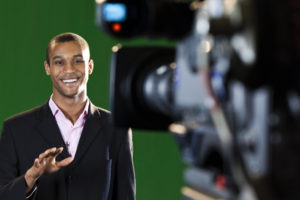 People are visual learners.
Video keeps viewers engaged and helps them retain information.
Video improves search engine optimization (SEO.)
Viewers stay on your site longer and are more likely to purchase.
YouTube's Vice President of Global Content predicts that video would soon be 90% of Internet traffic. (Forbes)
Shoppers who viewed video were 174% more likely to purchase than viewers who did not. (Retail Touchpoints)
Over 90% of shoppers in a recent survey found web video useful in making purchase decisions (Internet Retailer)
Video in email marketing has been shown to increase click-through rates by over 96% (Implix Email Marketing Trends Survey)
Retail site visitors who view video stay two minutes longer on average (Comscore)
Video results appear in about 70% of the top 100 listings, the type of content most often displayed in universal or blended search results.  (Marketingweek)
Professionally produced video is much more affordable than you may think.